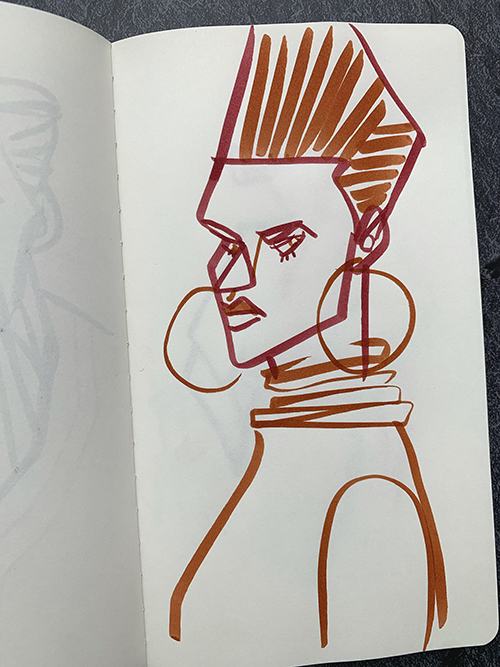 Drawing sketch Oct 17, 2021
I upload my daily drawing sketches by date, selecting only the drawings I like.
The illustration emphasizes these straight lines, which made me look like Gracie Jones.
I like this kind of strong line better. I like strong lines like this.
When you can draw a distinctive hairstyle, the body line naturally becomes powerful.
The other day's illustration of a bearded man was also an illustration of powerful lines.
The other illustration depicts a woman's back line.
The soft lines that only a woman can draw are powerfully brought down in a single curved line.
When the paper is as long as this, it is easy to draw not only the waist but also the entire body.
It is very easy to draw the line of the whole body.