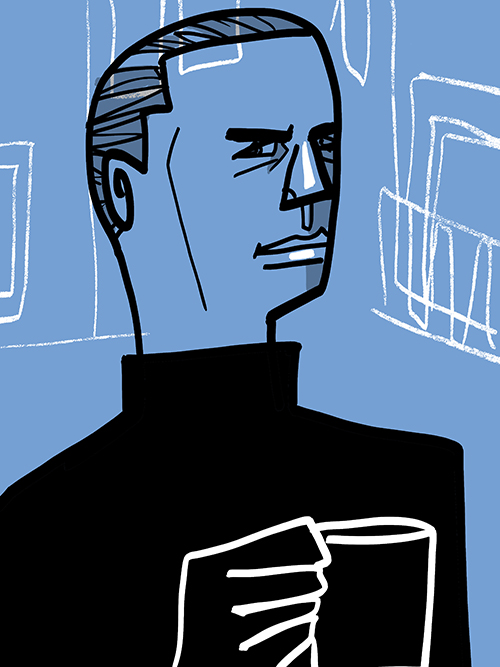 Fashion illustration of men's black turtleneck on my youtube
WIP movie of illustration, I uploaded.
There is different fun in drawing illustrations on LCD and on paper.
When I draw lines, I get completely opposite textures even in similar illustrations.
I love black turtlenecks and have many of them myself!
I like to think about the style,  monotone turtle with a colored scarf and accessories.
However, due to the refrain of the Corona disaster since last year,
the opportunities to go out wearing turtlenecks have been drastically reduced.
I hope our life will be back to normal soon.
This is similar style of drawing with another model.
I started my youtube channel.