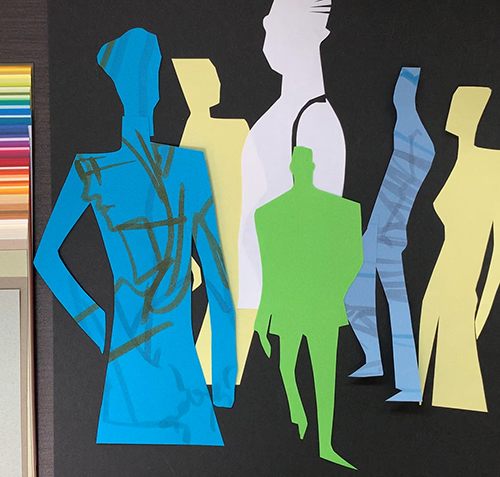 Paper cutting fashion poses, men's style by Kazue Shima.
Line and form of fashion pose is very important.
It need my confident line and image when I cut the paper.
This is work in process of my work.
/ Textile, color, any kind of papers.
/ Music let my hand with scissors move free.
/ Just cut the paper without any draft and plan.
I can not guess the final form until I finish to cut the paper.
Sometime, I change the pose while cutting. It up to my hand.
I love to use scissors so that I feel the importance of line for my creation.
Paper cutting is so joyful, exciting and lovely!
And please enjoy my youtube channel.
Another paper cutting movie is here.