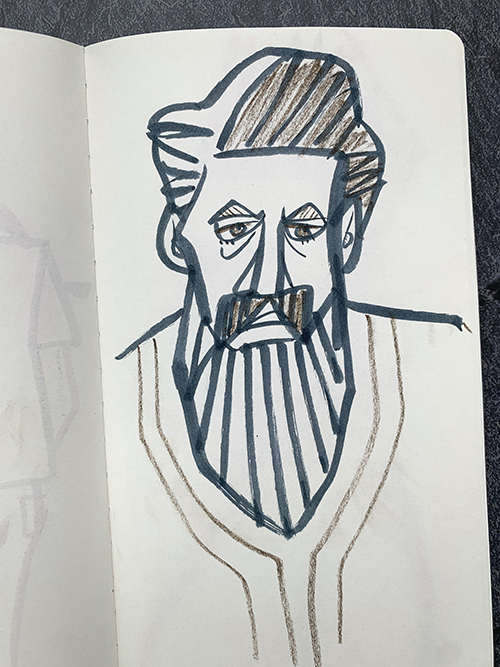 Drawing sketch Oct 15, 2021
I uploaded today's my drawing skeches.
I like to draw beard styles, not only moustache style, but I also like a nice beard like this.
It's  Middle Eastern man's image.
Big eyes and a clear face.
I've never been to a Middle Eastern country, but I'm very interested in the lifestyle and culture.
I would like to visit there someday.
Today's drawing is a line drawing with two colors mixed together.
The back view drawing I uploaded yesterday, was done in one color, so I wanted to change it up a bit.
This notebook is thin and easy to handle!