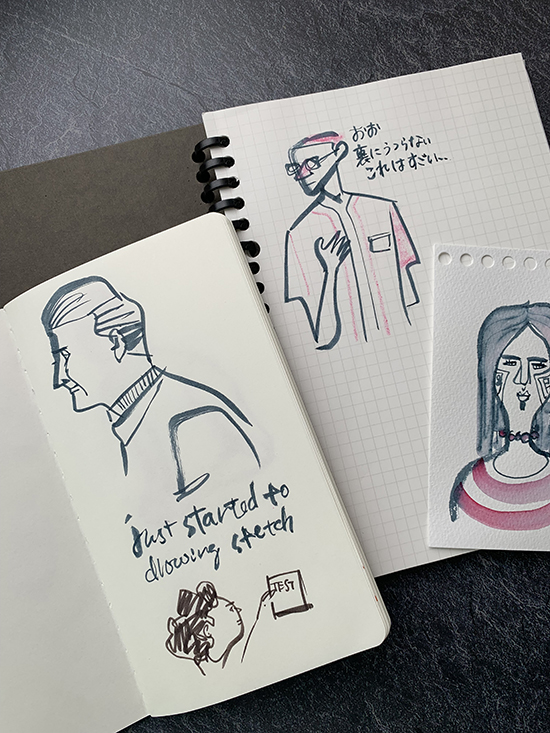 Papers for drawing sketch…I've searched and checked always.
I purchased some notes at MUJI shop.
The important points for me are size, drawing comfort, ease of use, and ease of flipping through.
I'm just looking for the paper is for drawing sketches, so I'm not considering using paints or colored inks this time.
I like the slim notebook style totally.
This note is so comfortable for pencil and marker.
Drawing is important energy for me in my life.