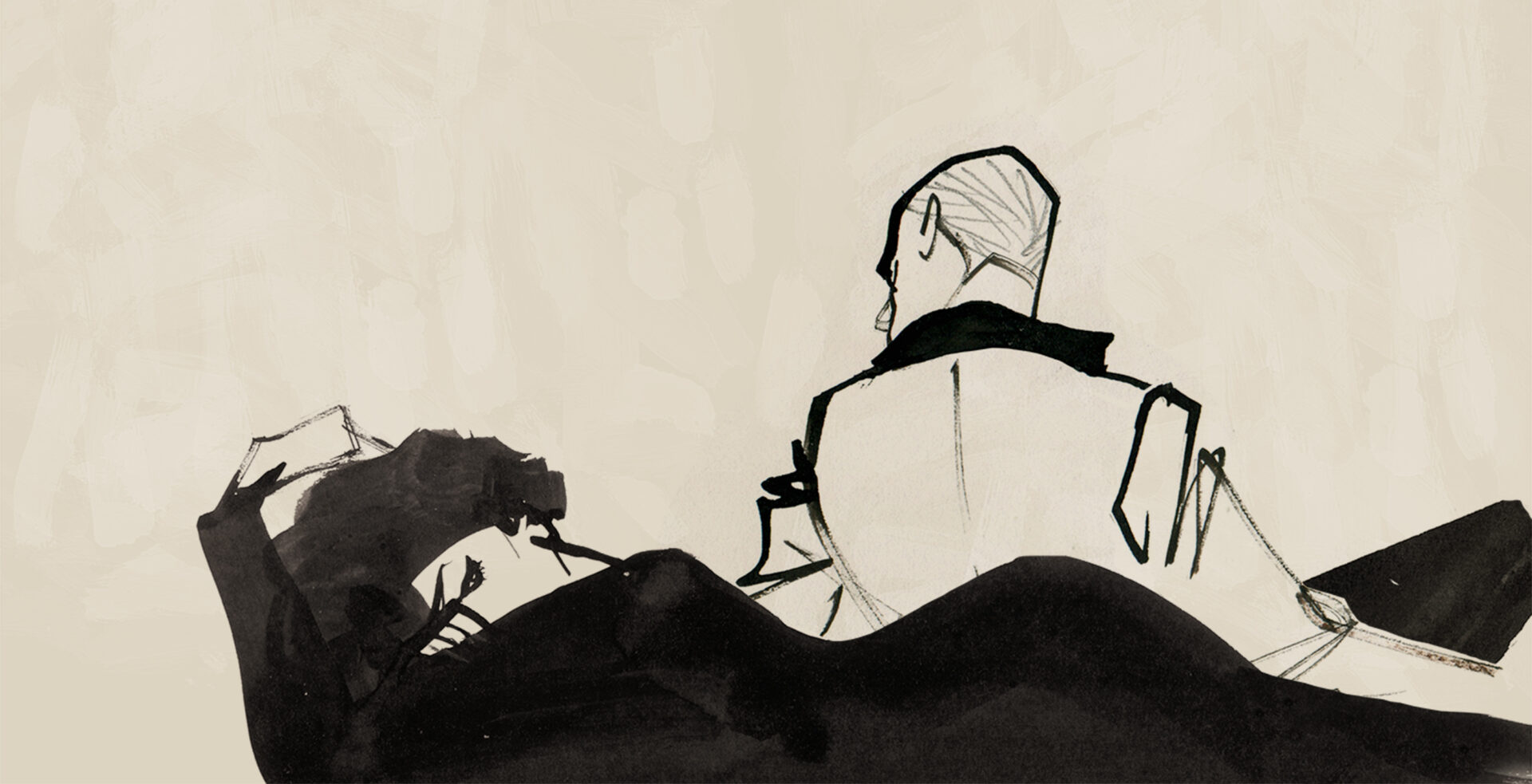 After cat walk fashion model for ten years, I started to draw and design. So, my work is based on the study of forms and technique, line and style.
At the same time, the atmosphere of the scenes is important for me.
Mostly, I'm inspired by people-watching, music and many colors.
Materials=watercolor, ink, pen, pencil, photoshop,  mainly.
Others=Grafic Design, DTP, Cover…etc.
Illustration meaning is beautiful shape and form.
Illustration and Works
・Clip art-Canon digital camera
・Clip arts, illustraions for movie clumn in magazine.
・Movie illustration for magazine"M2″
・Illustration for Bridal news paper, Web site.
・Cover illustrastion for publication
・Cover Design for publication
・PC magazine, movie colum illustration/ ASCII publishing Column illustration
・TV intranet screensaver illustration
・illustraion for softbank publishing
・Navigation art for Education site
・International Medical Publishing illustration
・Many works for WEB, Magazine, news papers.
・Editorial design for company
・Serialization Comics for child company
・New York Observer/ Collector spring watch edition, cover illustration
・Rockhills Garden/ Decorative fashion drawings
・Illustrations for MEN'S EX / Men's fashion magazin
・Logo design for branding / Fireplace
・Motif design for kitchen goods / 212kitchen store
・Charactor design for kids newspaper /Paralympic support center
・Illustration and Typography for interior fabric / Timeless Comfort
・Illustrations for men's fashion catalog / Department Store
・Illustrations for poster for fashion event / Shoppoing Mall
・Works are published on " Fashion Drawing" / LAURENCE KING PUBLISHING LTD
・Illustration for Paralympic PR magazine / The Nippon Foundation Paralympic Support Center
Original Work Activities
・Felissimo/ All images for 500 Colored Pencils→Site is here