Special 8B pencil drawing pages by Kazue Shima.
Theme : Pop, fashion, music, film…without any page plan.
I love this pencil, GEKKOSO 8B pencil, very smooth and soft to draw.
And this heavy weight is so good for craft, white, and any paper to make draft of illustration.
This shop is located in GINZA, Tokyo. It's very small shop but like wonderland for creator and children.
If you have a chance to go to Tokyo in Japan, I recommend you to visit this tiny and beautiful shop.
月光荘の8B鉛筆、久しぶりに使いましたが、さすがの描きやすさです。
この適度な太さと滑るようになめらかで柔らかい描き心地が大好きです。
今回はクラフトペーパーに一気描きしました。
特にテーマもなく、ポップ、ファッション、音楽、映画、と なんとなくのイメージでガシガシと描いています。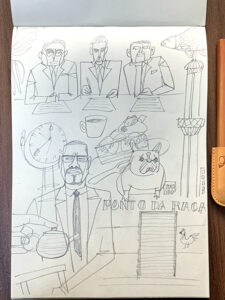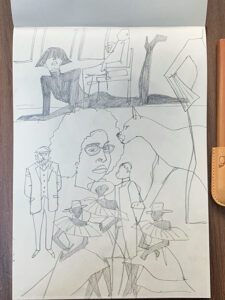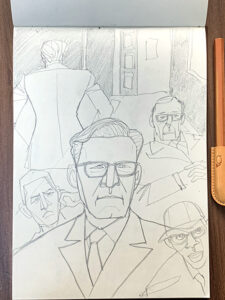 Enjoy my youtube channel!